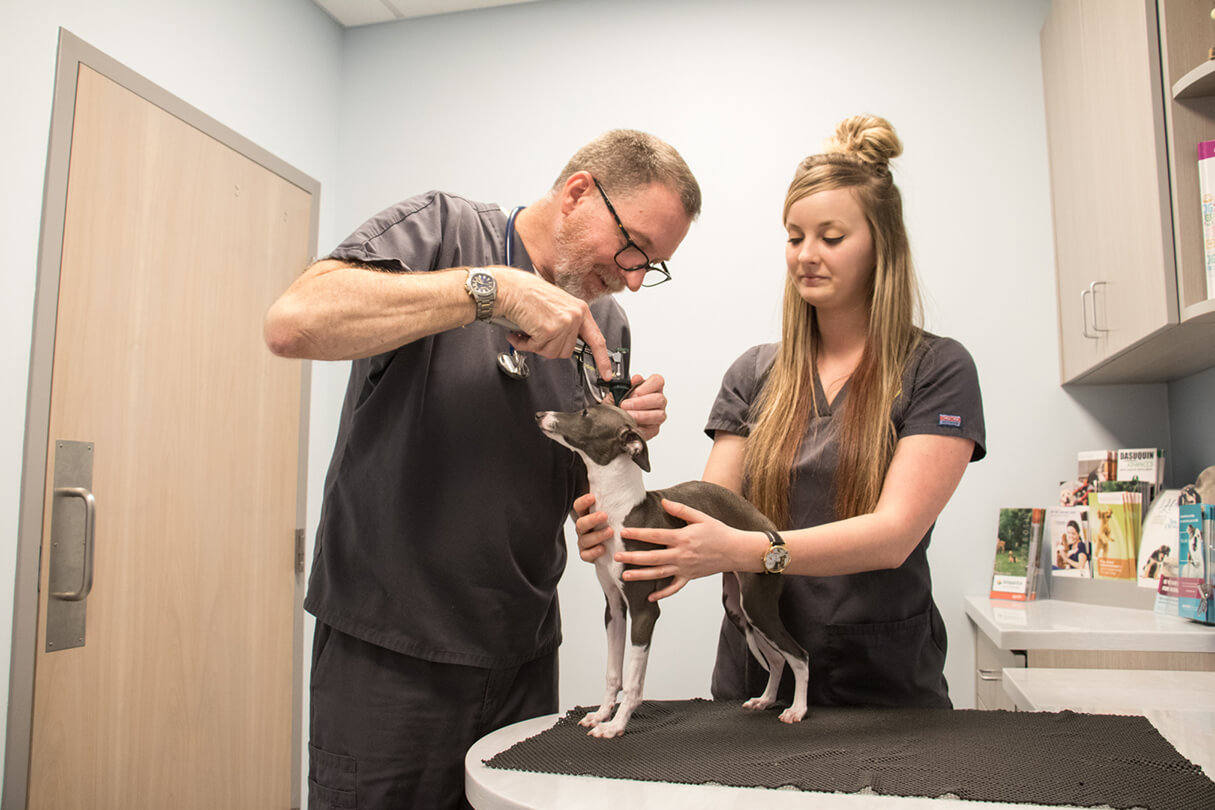 Quality Pet Healthcare
We are an exclusive full service companion animal hospital for dogs and cats. Loch Haven Veterinary Hospital focuses on promoting preventative wellness and sick patient care for your pets. We offer routine wellness care, general medicine and surgery, dentistry, a complete full in house laboratory, full body and dental digital xrays, hospitalization, nursing care and pharmacy services. We strive to exceed your expectations.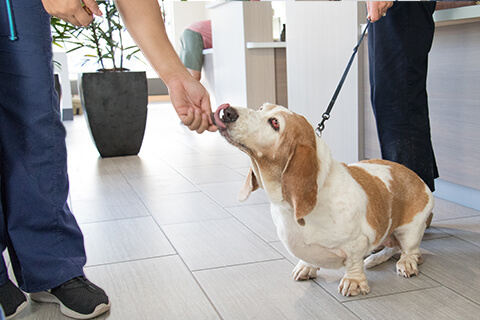 Welcoming, Safe, Stress-Free Facility
Our hospital facility was intentionally designed to be welcoming to both our patients and their parents. Low stress, safety, comfort and efficiency were significant goals during the design and build of our hospital. Features include separate entrances and waiting areas for dogs and cats, abundant natural light, calming color palate choices, separate HVAC systems for both the dog and cat areas and oversized hospital suites. These are just a small number of the many inclusions to help create that low stress, comfortable and safe environment for our patients, their families and our health care team.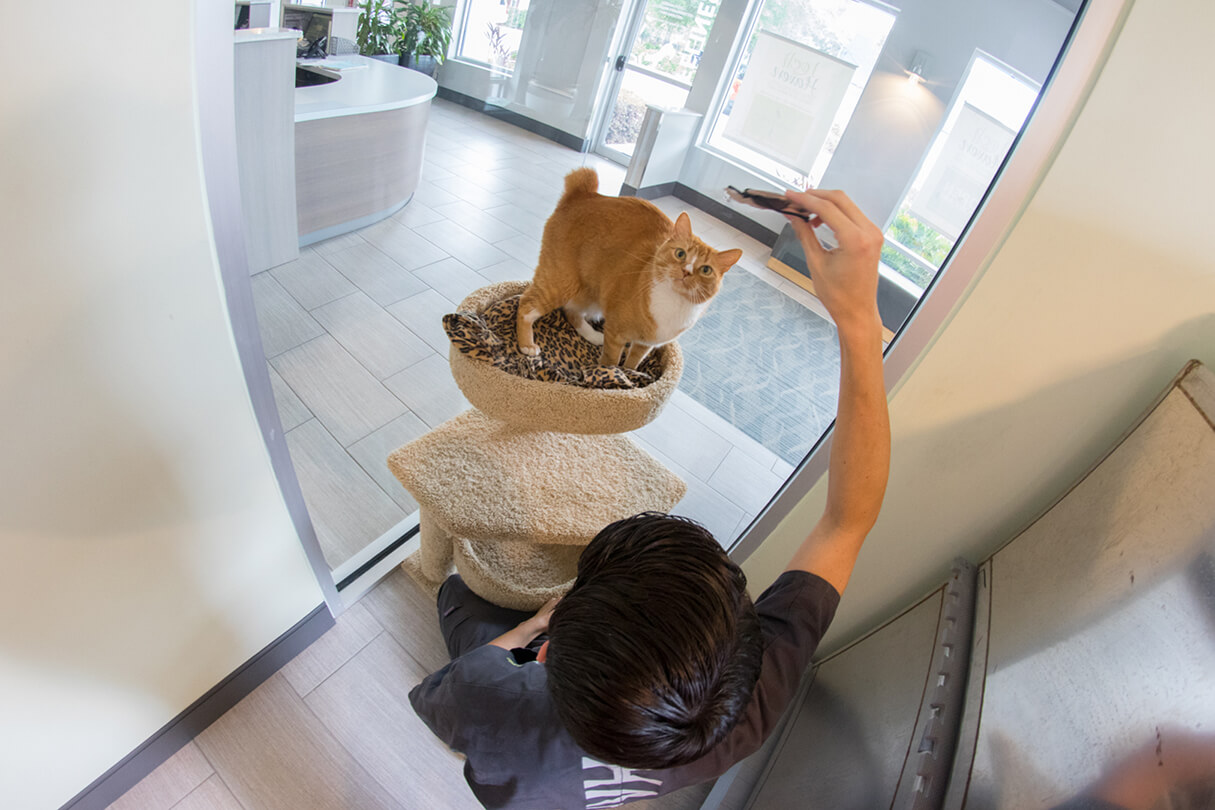 Safe & Secure Pet Boarding
Their Home Away From Home. We will have everything covered so you can relax while you are away and your family member stays with us. All Dog Suites are designed to provide a secure, safe, comfortable, clean, climate controlled environment. Each suite is designed with its own A/C and heating vent, a dedicated fire sprinkler, its own light and dedicated single drain that prevents any cross contamination. We also provide a large clean professionally groomed natural outdoor green space for potty breaks, walking and exercise.
Our Feline guests will enjoy their own resort on the opposite side of the hospital, far away from their canine friends. It is flooded with natural light and has its own dedicated heating and air conditioning system to prevent any unwanted smells from the rest of the hospital or canine resort areas that may create anxiety.